Are you planning to start your website  you need to follow below 10 steps before launching your website to rank high in search and make a perfect project.
Whether you are building a website yourself, or hiring someone to build one for you, a good plan is essential. Fortunately, much of this work can be done without the help of a technology consultant. In fact, a major component of website planning includes defining non-technology elements such as goals, strategy, audience, and more. If you do find that you need outside help, a plan can help you identify how and where an expert opinion makes the most sense.
ELEMENTS OF A WEB PLAN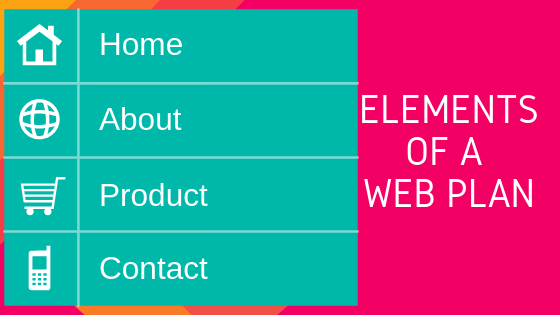 Considering the following elements before you tackle a new website project can be invaluable in ensuring a successful outcome. Whether jotting down a few sentences or conducting a full-blown resources audit and guided discovery process, investing time in a web plan can lead to a more comprehensive final project.
1. ESTABLISH CLEAR OBJECTIVES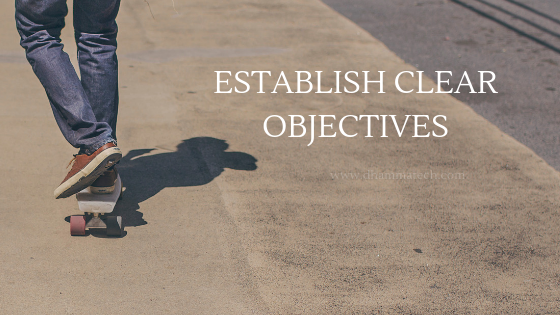 Identify your organization's mission, as well as the the mission and goals of your new web site. Assess what kind of website you already have, including how it meets your current goals and where any gaps might be; ask how your new project might help to support these goals. Identify members of your planning team, and their roles in developing the project.
2. RESEARCH AND EVALUATE OPTIONS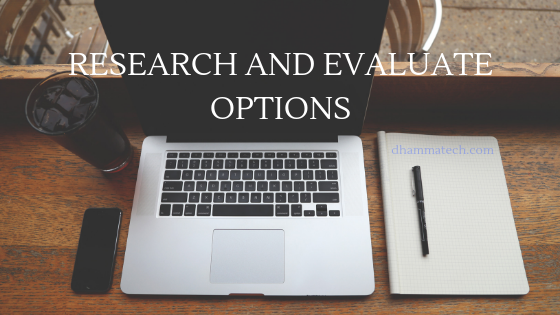 Research your sector for web projects of similar scope and intent. In particular, look for duplication of content and services to inform your planning. Ask questions related to their planning process and site implementation. Find good examples of sites with features you require, as well as sites you feel are less successful, detailing why.
3. DESCRIBE TARGET AUDIENCE
Who is your audience and how do they interface with your organization? How big is your audience? How do they use technology? What do they want from your organization? What will these audiences gain from your new website? List the various segments of your target audience and describe them.
4. PRODUCE CONTENT
Identify the content you will include on your site, and the related audience and strategy. Describe the content types you wish to include, noting whether these will be short text blurbs, multi-page documents, PDF files, PowerPoint files, videos, audio, and so on. Outline in brief what content will cover, and which audience segment(s) it is directed to. Assign content to update, or write from scratch, to people on your team or ask your web specialist for help.
5. STRUCTURE CONTENT
Using your content work, identify content categories and outline a navigation structure for organizing that content. Ask yourself how your audience will best locate this information when they come to the site, considering the perspective of visitors who are unfamiliar with your internal structure. Consider asking others (friends, family and/or your target audience) their opinion.
✔ DEFINE INTERACTIVITY AND COMMUNITY TOOLS
How will audiences interact with staff, with one another, and with your content on your website? Will your audience be able to connect through the site? Can anyone contribute content? Specify which of your audience groups will have access to which interactive features, and how they will use or access them. Work closely with your team and/or web specialist to help keep a lid on too many costly features to get the best fit tools you can sustain.
✔ MOCKUP THE DESIGN
Start with pencil drawings or other sketches to play with page structure and design. Seek out examples of websites whose designs appeal to you, your brand and your audience, and those that don't. Use these to help establish your own color palette, images, logos, and visual themes that best reflect your mission. Ask what message your visuals should communicate about you – Practical? Fun? Professional? Remember to provide the highest quality image and logo files you can. Be sure to consider how you plan to balance design and usability requirements, and where — and how much — you may need to compromise. (For example, where might you need to sacrifice design to ensure universal accessibility?)
✔ MEASUREMENTS OF SUCCESS
Identify what you hope to gain from this website, including benchmarks and how you plan to measure success. Reference organizational goals when defining success metrics, using straightforward language to describe them. (For example, We will increase our Facebook subscribers by 100 percent in the first year in order to increase our outreach.)
✔ STAFFING AND TRAINING
Identify current IT and web staff. Describe their new roles (if any) and plan for new job descriptions and salaries. If necessary, plan to add new people to your team to fill the gap. Who will update the site? How much time will they devote to this work a week? Identify staff training needs and plan accordingly.
✔ BUDGET AND TIMELINE
Identify your current resources (financial, personnel, availability), along with your the timeline for project completion. Be sure to allow for project expansion in this budget, and know the maximum resources available.
CHOOSING BEST FIT TECHNOLOGY
Confused by CMS, CRM, SSL and other jargon. Are you up to your ears in unhelpful WordPress vs Drupal opinions? You are not alone.
Choosing the right solution starts with a strong partner. Be sure to look inside your organization first. Who has technology skills? Who is highly organized and can speak technology? Who has the time and bandwidth to help out? Your organization will benefit by getting the most from your existing team, both in project efficiency and overall quality of the website you produce.
Look for outside help to fill in the gaps. How much of the ten point plan above can you do in house? Need a web specialist? Look for strong recommendations from people you trust – other organizations in your sector, long term vendor partners and nonprofit technology support resources such as Idealware.org, NTEN.org and TechSoup.org.
Find a partner that fits you before considering the right website technology. There are many strong solutions for websites, and all of them can be deployed well or poorly depending on the strength of your implementation team. Look for a partner that understands your organization needs and has some experience working with groups focused on a similar mission. Partners familiar with your work will very quickly come to understand your purpose and strategies, and provide very strong direction for your new website.
Look for a partner who works collaboratively, experienced in working with a variety of tools and in building effective, integrated solutions. A strong partner is not only happy to recommend solutions they themselves do not build, but actively works with those solutions to help you understand and implement them as part of your whole solution.
PLAN FOR SUCCESS
Even if you are not able to spend time on each element outlined here, any legwork you do up front will help your team make stronger decisions, help your web developer more quickly understand your goals, and result in a smoother and more cost-effective project.